Dr. Ron Manzanero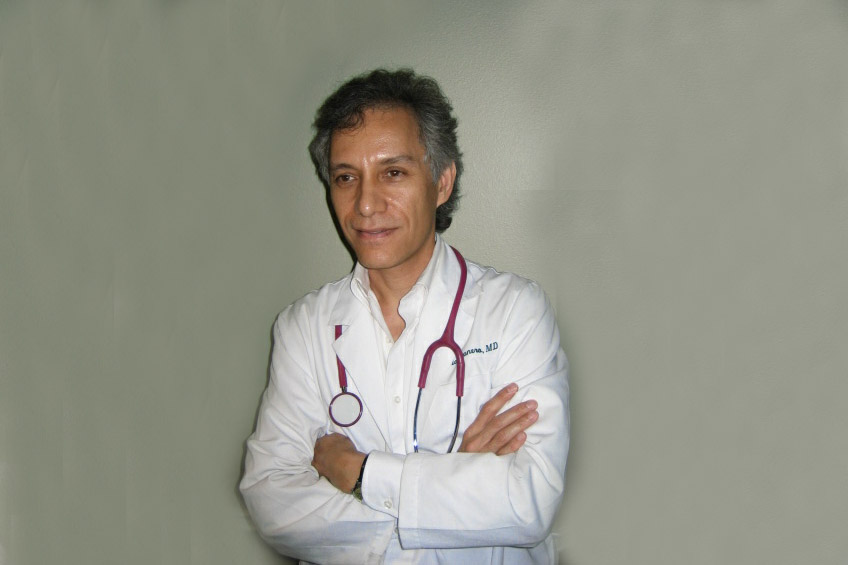 Dr. Manzanero graduated from the University of Texas Medical Branch in 1984. He spent two years at New York University Medical Center in Manhatten attending a psychiatry residency. He then completed his training in family medicine at the University of Massachusetts Medical Center in Worcester, MA, in 1990 and was board certified in family medicine at that time.
He began practicing conventional family medicine in Austin in 1990 while working for Austin Regional Clinic. Because his original interest in medicine was more along naturopathic leanings, Dr. Manzanero started attending herbal and nutritional seminars by Janet Zand, O.M.D., in 1993. Soon after, the need to have his own clinic without being stifled by conventional, 'Big Pharma" based medicine, was becoming clear. This desire to develop a new way of assisting people in their journey to better health care came to fruition in Cedar Park, Texas in 1996, with the start of his own clinic. Over the next few years, Dr. Manzanero began to study from a wide variety of alternative healing modalities, including but not limited to: German biological medicine, dark field microscopy blood analysis with Dr. Maria Blecker, M.D. from Germany, "functional" medicine with Jeffery Bland, PhD., herbal medicine with Andreas, Marx, N.D., Classical homeopathy at the Hahnemann College of Homeopathy, the Texas Institute of Homeopathy, and with Paul Herscue, N.D.. Dr. Manzanero also began offer anti-aging and bio-identical hormone therapies based on training from Thierry Hertoghe, M.D. Chelation therapy and oxidative intravenous therapy studies where done with Dr. Charles Farr, M.D. in 1997, as well as with the American College for the Advancement of Medicine during this time. Dr. Manzanero also did ozone therapy training with Robert Rowen, MD. By January 2000, Dr. Manzanero had moved his practice back into Austin, Texas.
One of Dr. Manzanero's speciality interests has been in the treatment of hypothyroidism. He was literally pushed into this arena by the many desperate patients who came to him for help when conventional "Synthroid'-only based therapy was all that was being offered. In 1997, Dr. Manzanero began to notice that the standard ranges for 'normal' thyroid levels where based on sick people and were not compatible with the ranges of his optimally fit patients. This discovery lead Dr. Manzanero to a more patient-centered thyroid treatment that would have the flexibility to mix in various types of T4/T3 therapies.
Dr. Manzanero currently practices medicine out of Kerrville, Texas
Contact Us
If you have questions, call us today at 512-887-1817 or email info@functionalwellnesscc.com.
* This site contains affiliate links to products or services. We may receive a commission for purchases made through these links.