Welcome to the first step on your journey back to health!
At Functional Wellness Clinic and Consultation, we work to heal the root cause of your health issues so you can get back to the activities you love and feel like yourself again.
Our treatment model puts you back in charge of your health so you can say goodbye to the limitations and worry your health issues have been causing in your life.
Your journey back to health will require time and commitment, but it is possible. Our treatment methods are modern, effective, easy-to-implement, evidence-based and affordable, and we will be with you every step of the way.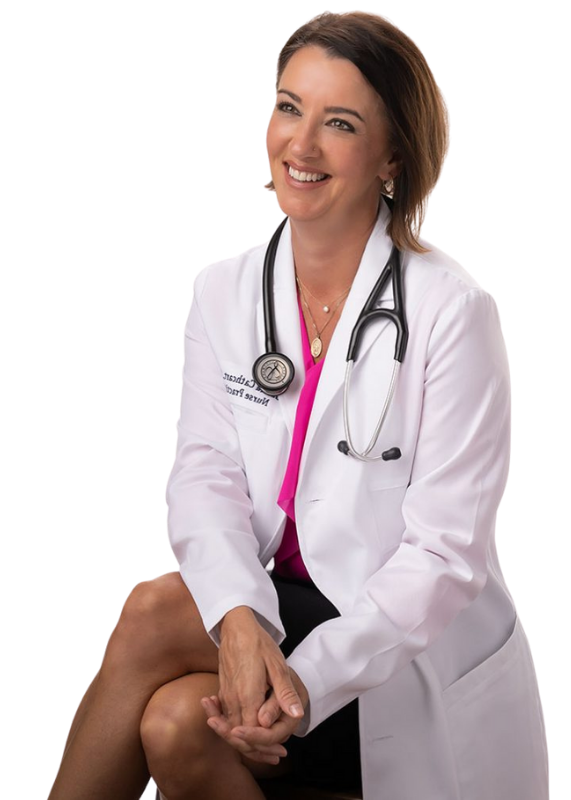 Meet Gabria Cathcart, FNP-C
Functional Wellness Clinic & Consultation Founder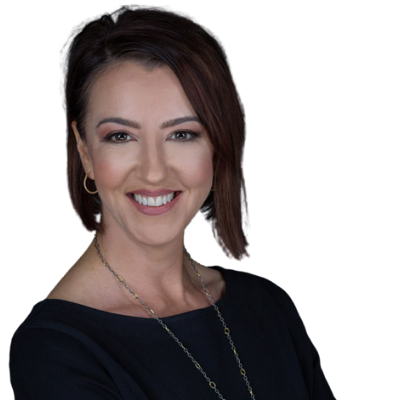 I created Functional Wellness Clinic and Consultation from the ground up to be the most comprehensive, practical, and affordable healthcare strategy available to you. I've curated a compassionate, heart-centered team to make this a truly rewarding journey for you.
Gabria is a board certified Family Nurse Practitioner through the American Academy of Nurse Practitioners (AANP). She is also a certified functional medicine practitioner through the Institute of Functional Medicine.
Gabria graduated from Baylor University and has over 18 years of experience in the medical field. Her career began in traditional medicine where she became disheartened by the short amount of time she could spend with each patient. 
Pressure grew as administration pushed the providers to rush patients through the healthcare system. Long hours and exhaustion caused Gabria's own health to suffer. 
When her symptoms escalated, Gabria discovered a functional medicine provider who treated her as a whole person and addressed the root cause of her health concerns, not just the symptoms. 
This form of healthcare lit a spark in Gabria's soul. Finally, here was a healthcare model that felt right. A sustainable, patient-centered approach for whole-body wellness.
This spark grew to a full-blown passion for functional medicine that led Gabria to open Functional Wellness Clinic and Consultation. Since then, she has restored health for hundreds of her patients. She takes an approach to medicine that purposefully keeps her practice small so each patient gets the quality time they deserve.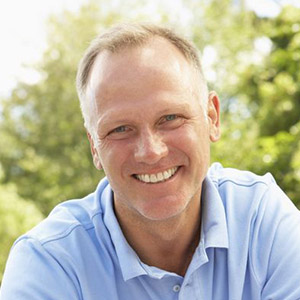 "I do believe she is the best medical practitioner I have ever seen…"
We moved to Wimberley from Houston several years ago and were in search of a new family doctor close by. We couldn't find one and were actually weary of doctors because the ones we had were like insurance machines. They spent the minimal time with you and always missed their appointments for at least an hour due to overbooking. It was so refreshing to find Gabria. We were so happy to find someone that genuinely cared about your health and would spend as much time as necessary to dig into everything to be able to diagnose the issue. There was also a sense of compassion and a real desire to help. I never had an practitioner that was so inquiring and thorough as Gabria. She also explained things in detail and kept up on current issues so when you had a question she would give you relevant information and if she didn't know she would say she didn't and refer you to someone that would. I do believe she is the best medical practitioner I have ever seen."
Jerry Borges
"We are continually reminded how fortunate we were to have Gabria as our Health Care provider…"
After having the same healthcare provider for over 15 years, finding a new provider was a cautious and difficult move for myself and my husband when we moved to Wimberley. Meeting and talking with Gabria, we felt a connection almost immediately. Gabria was the most compassionate, detailed, thorough heathcare provider we had met in many years. One of her most outstanding qualities, which I believe is truly why so many people in Wimberley were drawn to her, is her unique ability to listen, observe and comfort her clients. Gabria is a knowledgeable, educated, kind and compassionate individual who will go the extra mile for her patients. We are continually reminded how fortunate we were to have Gabria as our healthcare provider.
Angie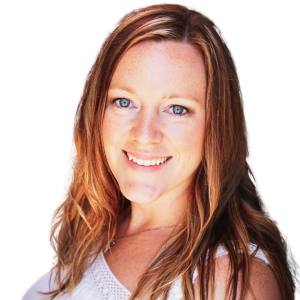 "I forgot how good I could feel…"
I forgot how good I could feel until I started working with Gabria Cathcart! I have PCOS and was struggling with some fairly undesirable symptoms of this condition. Gabria asked the right questions and ran the best tests to quickly get to the bottom of what was going on in a way no other provider ever has. The supplements Gabria suggested and the medicine she prescribed strategically work with my body to support it. The lifestyle changes Gabria recommended were realistic, and she gave me the guidance, exact steps, and encouragement I needed to actually make the changes happen.
Now I feel more confident in my ability to cook and eat healthy (delicious) meals and snacks. My energy is up and so is my mood. But what amazes me most is that for the first time in my life, at nearly 40 years old, I finally have a healthy, regular cycle.
I discovered Gabria through a Google search for a Catholic functional medicine provider. Even though she is located in Texas and I am in Nebraska, Gabria has always made me feel like I am her top priority. We are able to meet virtually and all the tests I need can be done from the comfort of my own home or the nearest clinic. Gabria has truly been a blessing. She was the missing puzzle piece in helping me live my best life.
Jenni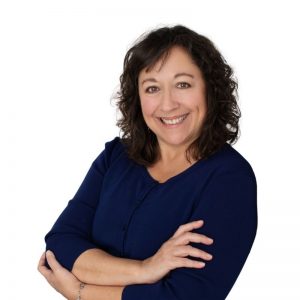 "She treated me as a partner in my healing journey…"
I went to Gabria Cathcart with some long-standing health conditions that conventional medical doctors had not been able to resolve. She treated me as a partner in my healing journey and was determined to find the root causes of my symptoms. Her deep dive into my history led to the appropriate tests needed to guide my treatment and the resolution of my issues. My overall health has improved significantly and I'm so grateful that I found her!
Nanette Mackenroth
Gabria Cathcart, thank you for all your support over the past 9 months. It's been a journey that I am so glad I got to experience with your guidance. I have discovered so much about my body, it's been such a gift to work with you. I'm filled with the utmost joy and gratitude. Thank you!
I came to Functional Wellness Clinic and Consultation at such a low point in my life, with all traditional doctors declaring "It's in your head!" Once I connected with the team at Functional Wellness Clinic and Consultation , everything changed! Gabria Cathcart had an step-by-step action plan for me, starting with a nutritional evaluation and some focused lab testing. I literally feel like a whole new person from the inside out.
Gabria Cathcart, you have transformed my life! From our very first interaction, everything was decidedly different from any other medical provider that I worked with in the past. Your caring attitude came through everything I experienced… I can't recommend enough the team at Functional Wellness Clinic and Consultation !
Dr. Manzanero is the medical director at Functional Wellness Clinic and Consultation. He graduated from the University of Texas Medical Branch in 1984 and spent two years at New York University Medical Center in Manhattan attending a psychiatry residency. 
Dr. Manzanero completed his training in family medicine at the University of Massachusetts Medical Center in Worcester, MA, in 1990 and became board certified in family medicine that same year. 
For over 25 years, Dr. Manzanero has been focused on healing patients with a whole-body, natural approach in mind. He is well-known for his groundbreaking treatment of thyroid, especially when conventional medicine failed.  
In addition to being a supervising physician at Functional Wellness Clinic and Consultation, Dr. Manzanero practices medicine in Kerrville, Texas.
Medical Director
Dr. Manzanero