Root Cause Medicine +  Health Co-Creation
This is for anyone who has ever been struggling with their health or just interested in up leveling their current situation. For anyone who has felt frustrated with the lack of explanation, education, and solutions they may need to resolve their health problems. This is for you if you know there must be a better, smarter way to rebuild your health and you are looking for a personalized approach so you and your family can create extraordinary health and live an extraordinary life.
Welcome to Functional Wellness Clinic and Consultation. Our clinic is focused on partnering with patients to investigate, identify, and resolve/remit the root causes of your health concerns. And provide you with the education and support you need to learn sustainable health strategies and skills.
We start by listening to understand your story. Your experience combined with your health history and discussion of major life events helps us identify the causes of your health concerns.
In addition, we use functional lab testing to identify root causes at a cellular level to eliminate blind spots and personalize your treatment. (For example: Identifying chronic infections that burden the body with high levels of inflammation or discovering the key nutrient deficiencies that prevent your mitochondria from producing enough energy for you to feel good, think clearly, or carry out everyday metabolic processes properly).
This approach puts you in charge of your health so you can say goodbye to the limitations of annoying and painful health concerns.
Conventional wisdom isn't always wise—
it's merely conventional.
But, your body is.
The Functional Wellness Clinic and Consultation Method
Proactive: Focused on resolving the root cause of illness to reverse and prevent disease.
Restorative:Restores proper function of the body to reverse disease, prevent illness, and promote optimal function.
Patient Centered:Treats the patient and modifies treatment for each individual's needs
Unlimited Options:Combines the best of conventional and root-cause medicine into an intelligent hybrid to provide unlimited treatment options.
Evidence Based:Based on the latest research and clinical observation.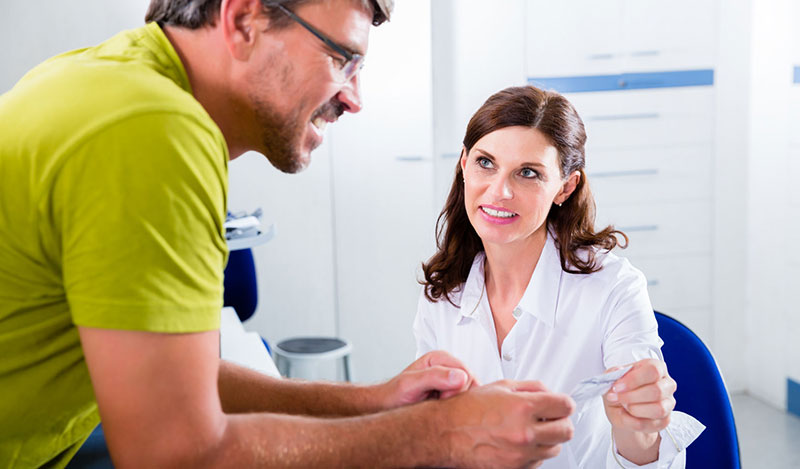 A Smarter Approach To Health
Struggling with fatigue even though your thyroid levels are "normal"? You might be surprised to learn that conventional screening methods for thyroid disorders miss 80 percent of hypothyroid diagnoses.
Looking for medication free ways to support your mood and mental health—plus eliminate brain fog? The newest research on anxiety, depression, and brain health is showing better results by treating digestive function and inflammation than using antidepressants and anti-anxiety meds.
Looking for a comprehensive approach to healing autoimmune diseases? Through nutrition, immune balancing natural medicines, and identifying and treating the trigger that caused immune dysfunction in the first place (It's different for each person, but toxic burden, gut infections, and chronic viruses are a few examples) you can heal and reverse inflammatory symptoms and diseases.
Suffering from zombie-level insomnia? The approach to treating your insomnia will often depend on one majorly overlooked factor: Whether you have issues falling asleep—or staying asleep.
And those are just a few basic examples where functional medicine meets and exceeds what conventional medicine offers us — not just providing a temporary band aid to cover a symptom, but providing a way to heal the from the inside out.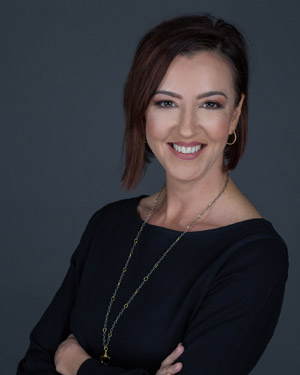 Gabria Cathcart FNP-C
Gabria Cathcart, FNP is a board certified Family Nurse Practitioner through the American Academy of Nurse Practitioners (AANP) who graduated from Baylor University; she has been in the medical field for 18 years. Prior to establishing FWCC she has worked in the Central Texas area for the last several years.
Prior to this she was practicing medicine in the DFW metroplex. Functional/Integrative and Lifestyle medicine are the areas in which she is most passionate about. Walking alongside a patient and showing them how they can achieve their potential and optimal health is her primary focus. She is also a native Texan and a resident of Central Texas. What brought Gabria to functional medicine with through her own health journey. In seeing a functional medicine provider for herself it opened her eyes to a finely honed approach that helped her begin the healing journey.
In walking down this road to functional healing Gabria is now a certified practitioner through the Institute of Functional Medicine so that she can give this same skilled approach to her patients.
What people are saying about Functional Wellness Clinic and Consultation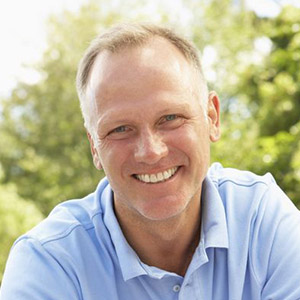 "I do believe she is the best medical practitioner I have ever seen…"
We moved to Wimberley from Houston several years ago and were in search of a new family doctor close by. We couldn't find one and were actually weary of doctors because the ones we had were like insurance machines. They spent the minimal time with you and always missed their appointments for at least an hour due to overbooking. It was so refreshing to find Gabria. We were so happy to find someone that genuinely cared about your health and would spend as much time as necessary to dig into everything to be able to diagnose the issue. There was also a sense of compassion and a real desire to help. I never had an practitioner that was so inquiring and thorough as Gabria. She also explained things in detail and kept up on current issues so when you had a question she would give you relevant information and if she didn't know she would say she didn't and refer you to someone that would. I do believe she is the best medical practitioner I have ever seen."
Jerry Borges
"We are continually reminded how fortunate we were to have Gabria as our Health Care provider…"
After having the same healthcare provider for over 15 years, finding a new provider was a cautious and difficult move for myself and my husband when we moved to Wimberley. Meeting and talking with Gabria, we felt a connection almost immediately. Gabria was the most compassionate, detailed, thorough healthcare provider we had met in many years. One of her most outstanding qualities, which I believe is truly why so many people in Wimberley were drawn to her, is her unique ability to listen, observe and comfort her clients. Gabria is a knowledgeable, educated, kind and compassionate individual who will go the extra mile for her patients. We are continually reminded how fortunate we were to have Gabria as our healthcare provider.
Angie
 Take The First Step On Your Journey Back To Health
Maybe you have some questions you'd like to ask before you make a decision on becoming a patient. Our patient coordinator is standing by, happy to answer any questions you have to see whether or not Functional Wellness Clinic and Consultation is right for you. Call or email us today at 512-887-1817 or info@functionalwellnesscc.com