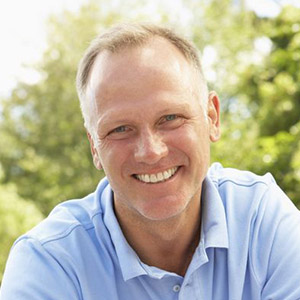 "I do believe she is the best medical practitioner I have ever seen…"
We moved to Wimberley from Houston several years ago and were in search of a new family doctor close by. We couldn't find one and were actually weary of doctors because the ones we had were like insurance machines. They spent the minimal time with you and always missed their appointments for at least an hour due to overbooking. It was so refreshing to find Gabria. We were so happy to find someone that genuinely cared about your health and would spend as much time as necessary to dig into everything to be able to diagnose the issue. There was also a sense of compassion and a real desire to help. I never had an practitioner that was so inquiring and thorough as Gabria. She also explained things in detail and kept up on current issues so when you had a question she would give you relevant information and if she didn't know she would say she didn't and refer you to someone that would. I do believe she is the best medical practitioner I have ever seen."
Jerry Borges
"We are continually reminded how fortunate we were to have Gabria as our Health Care provider…"
After having the same healthcare provider for over 15 years, finding a new provider was a cautious and difficult move for myself and my husband when we moved to Wimberley. Meeting and talking with Gabria, we felt a connection almost immediately. Gabria was the most compassionate, detailed, thorough heathcare provider we had met in many years. One of her most outstanding qualities, which I believe is truly why so many people in Wimberley were drawn to her, is her unique ability to listen, observe and comfort her clients. Gabria is a knowledgeable, educated, kind and compassionate individual who will go the extra mile for her patients. We are continually reminded how fortunate we were to have Gabria as our healthcare provider.
Angie
Contact Us
If you have questions, call us today at 512-887-1817 or email info@functionalwellnesscc.com.
* This site contains affiliate links to products or services. We may receive a commission for purchases made through these links.